Lab Members:
Joshua Gendron
Associate Professor (on-term)
Molecular, Cellular, and Developmental Biology
joshua.gendron@yale.edu
---
Research Assistant: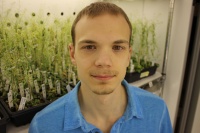 Christopher Adamchek
christopher.adamchek@yale.edu
Christopher is a Research Assistant who is interested in how the plant circadian clock intersects with stress pathways to improve plan fitness.  He handles the protein expressions and phenotyping (taking thousands of plant pictures) of the labs decoy library pipeline.  Outside of the lab you can find Chris pursuing his life passion of Karate.
---
Postdoctoral

: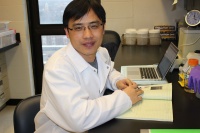 Wei Liu, Ph.D.
wei.liu.wl366@yale.edu
Wei is a Postdoctoral Associate focused on identifying the biological function of the circadian rhythms controlled F-box proteins.  Using the unique set of genetic tools named decoy method, he has identified several novel F-box proteins likely involved in the regulation of plant growth and development.
---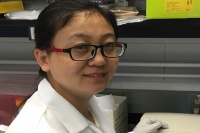 Qingqing Wang, Ph.D.
Qingqingwang927@gmail.com
Qingqing is a Postdoctoral Accociate working on the potential roles of F-box protein TLPs in plant growth and environmental stress in Arabidopsis.
---
Post Graduate: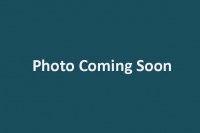 ---
Graduate Student(s):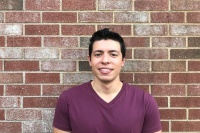 Daniel Tarte 
daniel.tarte@yale.edu
Dan is a Graduate student interested in researching how the plant circadian clock drives biological processes.  He will specifically be studying how cycling proteasome components affect accumulation of plant metabolites. Outside of the lab you can find Dan eating nutella or on a run to work off the nutella.
---

Chun Chung (Ted) Leung
ted.leung@yale.edu
Ted is a rotating graduate student interested in how the circadian clock affects plant growth and development. In particular, he will be studying the interaction of the clock with sugar signaling. Outside of the lab you can find Ted burning and cutting his fingers in the kitchen.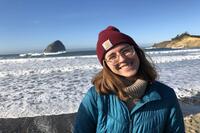 Morgan Vanderwall 
Morgan.Vanderwall@yale.edu
Morgan is from Utah and graduated from Whitworth University with B.S. in biochemistry.  As a graduate student, she is using biochemical assays and genetic screens to investigate the function of a sugar-binding F-Box protein and its role in promoting glycoprotein degradation and wintertime plant survival.  Outside of the lab you can find Morgan knitting, hiking/running, or buying yet another house plant. 
Rotating Graduate Student: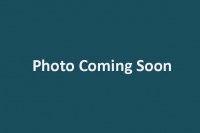 ---
Undergraduate Researcher(s):
Lilijana Oliver
Lilijana.Oliver@yale.edu
Lilijana is an undergraduate student in Silliman College interested in plant response to abiotic enviromental factors.  At the moment, she is studying seasonal regulation of secondary metabolite production.  Outside of the lab, Lilijana can be found running through the most densely wooded parks she can find.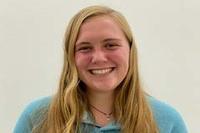 Harper Lowrey 
Harper (she/they)  is an undergraduate in Berkeley College studying Molecular, Cellular, and Developmental Biology.  In particular, Harper is researching a growth restrictor participating in a circadian clock-controlled mechanism of post-translational regulation.  Outside of the lab, you can find Harper exercising her competitiveness in whatever game or sport that is available or hiking on the nearest mountain to feel closer to their home state of Colorado. 
Visiting Researcher(s):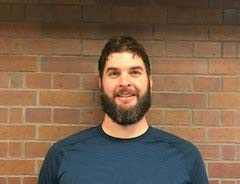 Bryan C Thines 
Bryan is a visiting researcher from the University of Puget Sound. He is using biochemical and genetic approaches to study the role that F-box proteins play in plant abiotic stress responses. Outside of lab he enjoys drinking coffee and backpacking. 
Alumni:
| | | |
| --- | --- | --- |
| Name | Role in Lab | Current Position |
| Milan Sandhu | Undergraduate |   |
| Elton Zhou | Undergraduate | Analyst, Business Consulting at Xelay Acumen, Inc. |
| Brandon Williams | Undergraduate | Associate at Elm Talent Group |
| Zhiping Deng | Visiting Scholar | Professor @ Zhejiang Agriculture & Forestry University |
| Annie Jin | High School Intern | University of Connecticut - PreMed Undergraduate |
| Catherine Chamberlin | Post Graduate | Ph.D Student at Duke University |
| Skylar McDermott | Undergraduate (Passage Program) | EMS School |
| Edward Schildnecht | Undergraduate (Passage Program) | Virginia Military Institute |
| Mairead Brennan | SSRI Intern | High School Student |
| Sung Mi Johnson | SSRI Intern | High School Student |
| Elijah Neveski | Undergraduate  |   |
| Olivia Compagna | Intern 2017/18 Academic Year | High School Student |
| Man Wah Li, Ph.D | Postdoctoral Associate 2017/18 Academic Year | Postdoctoral Associate |
| Chin-Mei Lee | Postdoctoral Associate 2017/18 Academic Year | Postdoctoral Research Fellow at the Institute of Plant & Mirobial Biology at Academia Sinica in Taipei, Taiwan. |
| Arianna McDaniels | SSRI Intern 2017/2018 Academic Year |   |
| Bryan Thines | Visiting Scholar 2018/19 Academic Year | Associate Professor, Biology, University of Puget Sound. |
| Guido Secchiaroli  | SSRI Intern 2018/19 Academic Year | High School Student |
| Sammy Scheetz  | Intern 2018/19 Academic Year | High School Student |
| Gabriela Soriano | SSRI Intern 2018/19 Academic Year | High School Student |
| Yi-Chun Huang  | Rotating 2018/19 Academic Year | Graduate Student |
| Vashaana Shadeo | Undergraduate Researcher 2018/19 Academic Year |   |
| Ariela Schear | Undergraduate Rsearcher 2018/19 Academic Year |   |
| Ann Marie Feke | Postdoctoral Associate 2019/20 Academic Year | Postdoctoral Associate |
| Kerstin Bieler | Visiting Researcher from Germany 2019/20 Academic Year | Masters Student |
| Jessica Asiedu | Undergraduate Student Intern  2020/21 Academic Year | Medical School |